What are permeable pavers?
Permeable Pavers allow for a solid, structurally sound surface for driveways, patios and walkways while preventing storm water runoff that overwhelms our cities' storm sewer systems and carries pollutants, silt and debris into our streams, rivers and lakes. Permeable Pavers are spaced apart just enough to allow rain water to seep in between each individual paver and into a gravel filtration zone where it is naturally cleaned and slowly released back into the existing environment to water and feed nearby vegetation such as lawns, trees and shrubs. It also helps prevent quick flash flood scenarios that cause erosion and ponding of water.
The depth of the gravel filtration zone will also help eliminate the freeze-thaw cycle which would normally cause asphalt and concrete to buckle and crack. The pavers will also flex with traffic, root growth and the freeze-thaw cycle to eliminate the need to tear out, remove and repave the surface which occurs with asphalt and concrete. UNILOCK pavers carry a lifetime warranty and if one paver is damaged, stained or if paint were to spill on it, it can be easily repaired or replaced.
Why invest in permeable pavers from H.A.M. Landscaping?
Permeable Pavers are for environmentally conscious people who understand the value to their property and environment. H.A.M. Landscaping, Inc. is an authorized UNILOCK installer who can work with you to design and install the driveway, patio or walk of your dreams. We will also do the necessary paperwork to take advantage of tax rebates or LEED credits, such as the N.E.O. Sewer District Stormwater Runoff Rebates.
Watch our video to learn more about the benefits of permeable pavers below.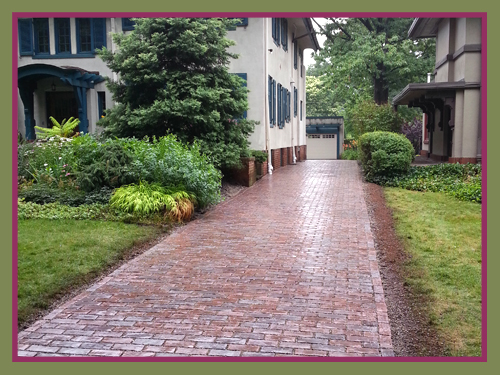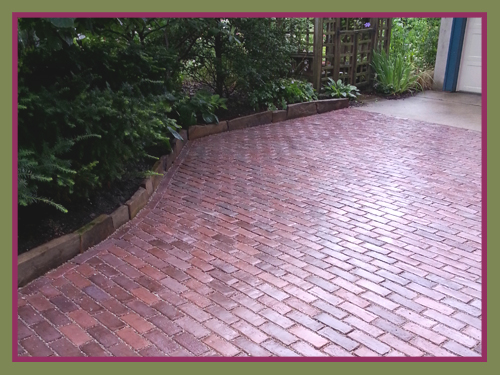 Click here for your FREE design consultation or call us at:
216-663-6666